Jon Booth DC MChiro MRCC - 01264 527001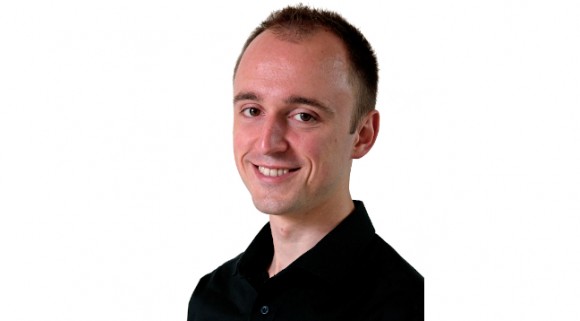 Book an appointment with Jon:
I graduated from the AECC University College in Bournemouth in 2011 and have been working here in Andover ever since.
Inspiration
When I was trying to work out what to do with my life around my A-levels I had never even heard of chiropractic. I considered various roles in IT or exploring the world of astrophysics but wasn't overly inspired for a career. Having recently come runner up in British Young Juggler Of The Year there was a temptation to go into performance and study circus skills but after speaking with a range of people in that area I decided to keep that as a hobby. A friend of mine suggested chiropractic as he was going to study it so I thought I would investigate. After observing 4 other chiropractors around Andover, Salisbury and Basingstoke it definitely peaked my interest. All their patients had similar stories of long lasting problems which had not responded to mainstream healthcare and it was their chiropractor who seemed to provide the solution they needed.
Whilst the course was intense and difficult for the 5 years it lasted, the further through I got, the more I enjoyed it. I thoroughly enjoyed the level of knowledge it required and the speed at which it could provide results for people who might have been struggling with problems for years.
Expect the very best
Since starting YMYB in Andover in 2011, we have worked incredibly hard to generate a great reputation. We expect the very best from ourselves for every single patient who comes through our doors. If we can't help, we ensure they are put on the right path to seek the help they need whether that is a different kind of therapy or a referral to their GP with our recommendation for next steps. We are always happy to collaborate.
I have always felt that one of the most important parts of our jobs is to inspire our patients and "practice what we preach". This is because the majority of the problems we see in clinic are most certainly down to the actions and habits of daily life. This could be down to the way in which we move, sit or stand, the lack of variety in a day or the lack of a good routine around any of these issues to help keep a body healthy, strong and supple.
Hobbies
Since a young age I have enjoyed taking part in activities which are a little different. White water kayaking has been the biggest part of my life and family holidays often revolved around this. I also spent a good few years skydiving and have done over 120 jumps, although, for those into the sport that really isn't that many! More recently, I am often in the gym and have become a frequent runner with a focus on obstacle course racing. Over the years the distance has crept up to taking on ultra marathon distance obstacle races and our skeleton, Mac, often wears the spoils.
Thanks to this, I have recovered from my fair share of sports injuries - I think this gives great perspective on understanding the impact this has on someone who enjoys their sport as well as what it takes to recover and come back strong. This has also lead me to spend time completing additional training in dealing with sports injuries.
Techniques
Diversified manipulation
Taping
Massage
Trigger point therapy
Flexion/Distraction
Drop piece manipulation
Post-Isometric Relaxation stretching